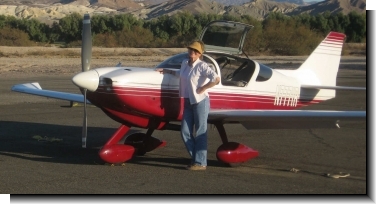 Glasair II FT

Reluctantly For Sale -

(After visiting the Noah's Ark Exhibit)
---
$49,500 USD
(Would prefer finding an airplane partner at the Deer Valley Airport tho.)
---
Particulars:
TTAF: 3900 hours (Usually flown every other week.)
STOH (and con rod bearings): 1400 hours
SBOH: 3025 hours on doweled case, main bearings, camshaft, lifters.
(Doweled means the case can safely go beyond 2000 hrs.)
PROP: 470 hours since reseal / inspection.
Here's a short video of me checking the static ports for accuracy. (That's 170 KIAS at the end of the run. Not bad for a FT.)
E-mail: glasairpilotATcoxDOTnet (Mike)

(Note, if you're taller than 6 ft,
no need to email. You won't fit.)
Location: Hangared at DVT in Phoenix, Arizona
---
Description:
This is a Glasair amateur build aircraft. It's essentially a Glasair II, but we call it a Glasair "One and One-Half" because it started out as a Glasair One and turned into a Glasair Two. (It has the GI wing, horizontal stab and cowl but the better GII fuselage, firewall, rudder.) My airplane partner and I built it, maintain it and have been blessed to fly it over the past 23 years. We've accumulated 3900 hours flying it over almost all the lower 48 states in all sorts of weather. (Well, not in hail. But we have seen 1/2 inch of mixed ice.) It's stood the test of time — which is what you want in an "experimental" airplane. (And we continually modify it to make it even better and more reliable. For example, recently we had custom steel bushings made for the nose gear to stop them from wearing out every 2000 hours!) As my airplane partner is now more than 80 years old, it's time to find a good home for her baby.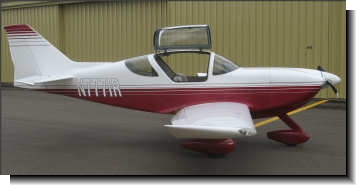 Performance:
200+ MPH max true. 190+ MPH cruise, sipping 7.2 GPH LOP
Tricked out Lyc O-320 (170 HP (est.)), slightly tricked out CS prop
6 hours to zero fuel (43 total gallons, header and main)
Stall, flaps up: 63 knots IAS
Stall, flaps down: 59 knots IAS
Custom wingtips based on Rutan Catbird and the standard Glasair extended tips.
High wing loading: Punch through "Moderate Turbulence" with ease.
But no aerobatics, due to extended wing tips and extended hub propeller.
Useful load: 725 pounds (Empty weight: 1375 lbs. which includes tare, like a toolbox!)
---
Avionics:
Notice that the Instruments are 3 high.
We basically stuffed a Glasair 3 panel in a Glasair 2.
(Lots of room for glass.)
King KX-165 NAV/COM w/glideslope
King KX-155 NAV/COM w/glideslope
w/ after market DVOR
Sigma Tek IU-445 HSI (internally lit)
coupled to AP
King KT-76A transponder with
ACK altitude encoder
King KN-64 DME
WX-8 Stormcope
modified to look 360 degrees
King KR-87 ADF
King KMA-24 audio panel & MB w/
Ergonomic voice warning system
KLN-88 LORAN, coupled to A/P with annunciators.
Can be replaced with KLN-90A (but not pin-for-pin)
S-TEC System 30 (single-axis, roll) autopilot,
coupled to HSI (Can be converted to two axis with
additional circuit board + servo.)
Dual Altimeters
4-probe EGT/CHT (GEM 602)
Swiftronics Fuel Flow/Totalizer
(Flowscan transducer - remarkably accurate)
ACK ELT
Flightcom intercom
built in to overhead console
King Avionics cooling fan
---
Engine and Propeller:
Tricked out Lycoming O-320-B3B
(crack resistant narrow deck)
converted to dyna-focal by ECi.
Now with CS prop, essentially a -D2A.
Crankcase was overhauled by Divco,
with their COG option. (Collars, O-rings & grooves.
Short for their dowel mod at the main bearing saddles.)
9:1 weight matched pistons with anti-scuff coating
170 HP (est.)
ECi CermaNil Titan cylinders
(the group that has the 2000 TBO)

1400 hours STOH by Performance Engines
(When I had the jugs off, I replaced the connecting rod bearings too. So it's only the main bearings and camshaft/lifters that have more than 2000 hours on them.)
We use AvBlend.
5 angle valve job by Performance Engines Performance Engines. See my article in Light Plane Maintenance and Aviation Consumer
Mild porting and polishing
Lightspeed Plasma II ignition with Hall Effect module replaces temperamental impulse mag.
(Non-impulse mag on other side.)
Trick Teflon bushings on carburetor shaft.
(Never replace the shaft again.)
Smoothed out the supports in the carburetor venturi -
better mixture distribution, deeper LOP operation.
Uses 1 qt oil in 15 hours. Oil still light colored at 50 hours.
Crankshaft updated to thicker flange version.
(No SB about "avoiding stalls.")
Sky-Tek starter, overhauled September 2011.
PlanePower 60A alternator, January 2010.
(New alternator belt installed August 2014.)
Factory "Custom" Hartzell Q-tip Constant Speed propeller, with factory special twist for Glasair
(Q-tip has a leading edge treatment for speed, per Paul Lipps,
and has been trimmed back one quarter inch for speed, also per Paul Lipps.)
Propeller inspected, rebuilt and resealed August 2014.
(Old alternator belt strapped to engine as a spare.)
Engine and prop dynamically balanced.
Bendix Magneto (non-impulse) Overhauled August 2015.
---
Interior:
Real cowhide leather with cloth inserts for comfort
Confor foam for comfort and safety
Full fabric sides with soundproofing
Seat cushion layering accommodates various people sizes
Larger luggage area from angled rear bulkhead
Aerox oxygen. 13 cu ft bottle
Note: Although this is the new GII fuselage, it sits on an old GI wing. That means there is no 2" joggle in the wing's rear spar shear web.
And we set the angle of the seat back more vertical from factory recommendation, which we think is more comfortable, but results in less headroom. Both these mean that our cockpit is not as roomy as a Glasair II Super-Stretch.
(On the other hand, it also means you won't have the aft CG problem that some of the Stretch II's have.)

I'm 6 feet tall and I fit comfortably. But in the winter, when the Confor foam seats are hard (at first), the top of my headset brushes against the top of the canopy.

So if you're taller than 6 feet, you won't be happy in this plane.
(You could always reglass the seat back to a lower angle if you really wanted to.)
---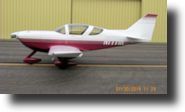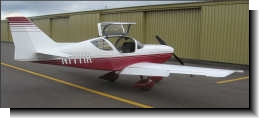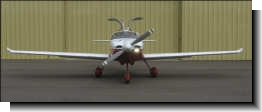 Airframe:
HID landing light
Custom rear window cutouts
ACE brand canopy locks
with improved catch mechanism
Flat bottom flaps reflexed for speed
Van's Pressure Recovery wheel fairings
on main gear (for speed)
Emergency Gravity Feed modification
Allows backfilling of header tank in flight
Upgraded (thicker) brake rotors
Upgraded (thicker) steel nose strut bushings
New nose gear tire, tube, bearings & races
(January 2015.)
New main gear tires, August 2017.
Always hangared
Sterling brand polyurethane paint
Epoxy Leading edge treatment on wing
Repainted lower cowl, Jan. 2016
Prop re-balanced, March 2018. (0.05 ips)
No corrosion
No damage
---
Extra Goodies:
Official factory Glasair canopy cover
Custom telescoping tow bar
A King employee discount on
a future King Avionic purchase.
Price includes:

– 2 hour checkout by ATP / former-CFII
– Will guide you through Condition Inspection at purchase to get you on your way.
– Custom tools for the plane
– spare upholstery fabric
– $700 in Epoxy paint, both White and Cranberry Red, for repaint when you want
---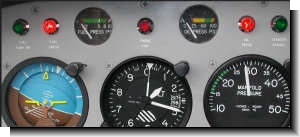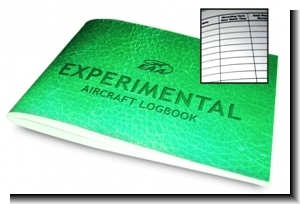 Need More Convincing?
Equipment:
NEW! Lift Reserve Indicator. (pnuematic)
Like an AOA. Shows Min Sink and onset of stall.
Ergonomic panel layout. Maximizes ease of flying
Trick voice annunciators as featured in KITPLANES.
Like having a Flight Engineer watching the engine instruments for you.
Pushbutton (electric) flap control
Foolproof IFR timer
Flashing recognition lights
Electronic Carbon Monoxide detector
Engine Fire detection loop
5 separate light dimming circuits for night flying
Strobes all around (tail)
Certifications and recent Maintenance:
Annual Condition inspection, due May 2019
Transponder certified until May 2020
(Have done pitot/static IFR in the past.)
121.5 MHz ELT battery (ordinary D cells)
due January 2027
New sealed lead acid battery, January 2016
New (O/H'd) vacuum pump, May 2018
Oil filter looks good. No metal. We save the last element so you can see for yourself.
April 2017: O-rings in brake master cylinders, brake calipers,
fuel selector valve, fuel pump replaced.
Good to go for another 10+ years!
---
Disclosure
So, all planes have squawks, right? In the interest of openness, here are some things that we know aren't perfect.
The G-meter sticks at 1 G. It will sometimes show G's when there's a hard bump.
The DME needs a tune up on the bench.
A few of the teeth on the starter ring gear are chipped, the result of a false start.
Not a problem for us - we index the prop for starting on the good teeth.
The AP bug in the HSI is sometime tempermental. (sticks.)
The Cranberry Red has faded and turned purple a bit after of the cowl.
The color difference is more noticable after we repainted the cowl recently.
We bought $500 of new Cranberry Red paint last year.
The fabric in the rear of the plane is beginning to pull away from the rear windows.
(Have more.)
The Low Voltage (idiot) light is currently OTS. (Needs to be adjusted.)
One seat bottom has some cracking/splitting in the leather.
(I made the mistake of letting TuffStuff upholstery cleaner get on the leather,
and that dried it out and it cracked.)
---
Updated May 23, 2018