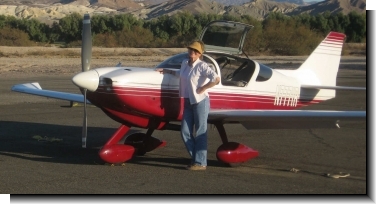 Glasair II FT

(Reluctantly) For Sale by owner
Particulars:
TTAF: 3400 hours (Flown every other week)
STOH (and con rod bearings): 900 hours
SBOH: 2525 hours
Price: $54,900 USD
E-mail: glasairpilotATcoxDOTnet (Mike)

(Note, if you're taller than 6 ft,
no need to email. You won't fit.)

(Second Note: Si su nombre es J. de KDVT,
llámeme ASAP, por favor.)
Location: Hangared at DVT in Phoenix, Arizona
---
Description:
This is a Glasair amateur build aircraft. It's essentially a Glasair II, but we call it a Glasair "One and One-Half" because it started out as a Glasair One and turned into a Glasair Two. (It has the GI wing, horizontal stab and cowl but the better GII fuselage, firewall, rudder.) My airplane partner and I built it, maintain it and have been blessed to fly it over the past 18 years. We've accumulated over 3000 hours flying it over almost all the lower 48 states in all sorts of weather. (Well, not in hail. But we have seen 1/2 inch of mixed ice.) It's stood the test of time — which is what you want in an "experimental" airplane. (And we continually modify it to make it even better and more reliable. Just had custom bushings made for the nose gear!) As my partner is now over 70 years old, it's time to find a good home for her baby.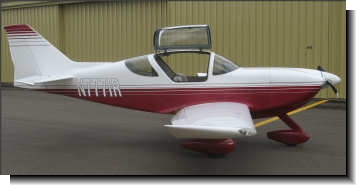 Performance:
200 MPH max true. 190 MPH cruise, sipping 7.2 GPH LOP
Tricked out Lyc O-320 (170 HP), slightly tricked out CS prop
6 hours max endurance (43 total gallons, header and main)
Stall, flaps up: 63 knots IAS
Stall, flaps down: 59 knots IAS
Custom wingtips based on Rutan Catbird and the standard Glasair extended tips.
High wing loading: Punch through "Moderate Turbulence" with ease.
Useful load: 725 pounds (Empty weight: 1375 lbs. which includes tare, like a toolbox!)
---
Avionics:
King KX-165 NAV/COM w/glideslope
King KX-155 NAV/COM w/glideslope
w/ aftermarket DVOR
Sigma Tek IU-445 HSI (internally lit)
coupled to AP
King KT-76A transponder with
ACK altitude encoder
King KN-64 DME
WX-8 Stormcope
modified to look 360 degrees
King KR-87 ADF
King KMA-24 audio panel & MB w/
Ergonomic voice warning system
KLN-88 LORAN, coupled to A/P with annunciators.
Can be replaced with KLN-90A
S-TEC System 30 autopilot,
coupled to HSI
Dual Altimeters
4-probe EGT/CHT (GEM 602)
Swiftronics Fuel Flow/Totalizer
(Flowscan transducer)
ACK ELT
Lowrance Airmap on RAM mount,
wired to ship's power
Flightcom intercom
built in to overhead console
King Avionics cooling fan
---
Engine and Propeller:
Tricked out Lycoming O-320-B3B
(crack resistant narrow deck)
converted to dyna-focal by ECi.
Now with CS prop, essentially a -D2A.
9:1 weight matched pistons with anti-scuff coating
170 HP
ECi CermaNil Titan cylinders
(the group that has the 2000 TBO)

850 STOH by Performance Engines
5 angle valve job by Performance Engines Performance Engines. See my article in Light Plane Maintenance and Aviation Consumer
Mild porting and polishing
Lightspeed Plasma II ignition with Hall Effect module replaces tempermental impulse mag.
(Non-impulse mag on other side.)
trick Teflon bushings on carburetor shaft.
Never replace the shaft again.
Uses 1 qt oil in 15 hours. Oil still light colored at 50 hours.
Crankshaft updated to thick flange version (No SB about "avoiding stalls.")
Sky-Tek starter, overhauled September 2011.
PlanePower 60A alternator, January 2010.
Factory "Custom" Hartzell Q-tip Constant Speed propeller, with factory special twist for Glasair
(Q-tip has been a leading edge treatment, per Paul Lipps, for speed)
Engine and prop dynamically balanced.
---
Interior:
Real cowhide leather with cloth inserts for comfort
Confor foam for comfort and safety
Full fabric sides with soundproofing
Seat cushion layering accommodates various people sizes
Larger luggage area with angled rear bulkhead
Aerox oxygen. 13 cu ft bottle
Note: Although this is the new GII fuselage, it sits on an old GI wing.

That means there is no 2" joggle in the wing's rear spar shearweb.

And that means that the fuselage is not quite as roomy as a pure Glasair II.

I'm 6 foot tall and I fit comfortably. But in the winter, when the Conforfoam seats are hard (at first), the top of my headset brushes against the top of the canopy.

So if you're taller than 6 feet, you won't be happy in this plane.
---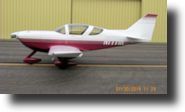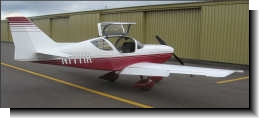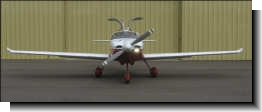 Airframe:
HID landing light
Custom rear window cutouts
ACE brand canopy locks
with improved catch mechanism
Reflexed flaps for speed
Van's Pressure Recovery wheel fairings
on main gear (for speed)
Emergency Gravity Feed modification
Allows backfilling of header tank in flight
Upgraded (thicker) brake rotors
Always hangared
Sterling brand polyurethane paint
Epoxy Leading edge treatment
No corrosion
No damage
---
Goodies:
Bose X ANR headset
w/ improved AA power pack
Lightspeed 20XL ANR headset
JRC handheld NAVCOM
w/ headphone adapter
Halon fire extinguisher
Custom tow bar
A King employee discount on
the King AV8OR
Lots of little extras
Price includes:

– 2 hour checkout by ATP / former-CFII
– 1 month builder Q&A
– Custom tools for the plane
(Will throw in cylinder base wrenches too)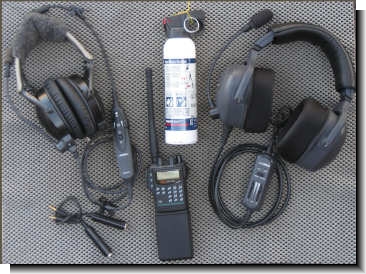 ---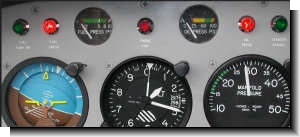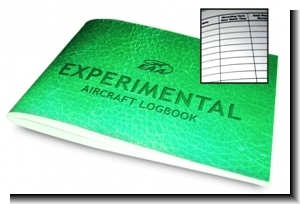 Need More Convincing?
Equipment:
Ergonomic panel layout. Maximizes ease of flying
Trick voice annunciators as featured in KITPLANES.
Like having a Flight Engineer watching the engine instruments for you.
Pushbutton (electric) flap control
Foolproof IFR timer
Flashing recognition lights
Electronic Carbon Monoxide detector
Engine Fire detection loop
5 separate light dimming circuits for night flying
Strobes all around
Certifications:
Annual Condition inspection, due June 2014

Transponder due June 2014
121.5 MHz ELT battery (ordinary D cells)
due January 2018
New sealed lead acid battery, September 2013
Oil filter looks good - saved last element so you can see for yourself
Spreadsheet-like "Maintenance at a Glance"
repeatable history predicts when item will be due
---
Updated March 10, 2014